Aguahara Summer – Intensive
on IBIZA for 2 or 3 weeks
August 09th – 29th 2015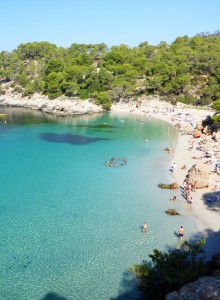 A special Aguahara one to tree weeks course. Living in the montains, practacing in the clear and beautiful waters of Ibiza. Doing all the process in community.
More details to the deal – more below 🙂
with / con Alex Siebenstern and team
in english y espanol
Early Bird Prize till June 15st!
_______________________________________________
Aguahara III ~ Minimum 75 hours practice ~ August 9th-29th
Aguahara II ~ Minimum 50 hours practice ~ August 9th-22nd
Aguahara is a holistic art that created through the experiences of Alexander Siebenstern of different aquatic partner-work techniques (Janzu, Watsu, HealingDance, WaterDance), enriched with movements of Thai massage. Aguahara is not just a technique but creating a space of trust without judgment or expectations, simply being in a flow of intuition in that very moment.
Each participant in the course will become familiar with the element water, to move and be moved by it, to feel the flow and interact with the different conditions which we can find (salt / freshwater pool, waves, temperature). You will learn to move a person in the water and notice how the whole nervous system comes to a deep relaxation. While the body is moved and stretched muscle tension can be solved and the body gains in mobility. When one surrenders and trusts, also the mind relaxes and meditative states of consciousness can be achieved. Not only physical but also emotional and mental blockages can be solved and processed.
The idea of the Aguahara Basic Training is to provide the necessary tools (in the form of movements in the water and theoretical part) so that you can, thanks to your intuition, develop your own style.
We offer you the opportunity to participate in the course as part of the community process, living together in the group, enjoying improvisations an dance in the water, Sharing circles, meditations, rituals and open spaces your own knowledge…
OR you can choose attending the classes only.
Limited number of places.
Discount if you book before June 9th